| | |
| --- | --- |
| | Moosehead is a region of superlatives. Here you'll find the most plentiful moose and deer in Maine; more parkland than anywhere else in the state, including 200,000-acre Baxter State Park; Moosehead Lake, the largest in the north-east; and mile-high Mt. Katahdin, the tallest peak in Maine. There's outstanding whitewater rafting on the west branch of the Penobscot, one of Maine's prime rafting areas. Enjoy all types of outdoor recreation, from canoeing and camping to snow mobiling and skiing. Truly and outdoorsman's paradise, Katahdin/Moosehead is also home to some of the best hunting and fishing in the east. |
Rockwood, Maine
Just a short ride, 15 minutes, further North up the lake step back in time to our private camp. Very remotely situated, two miles down a wooded logging road in a game preserve.
This is a large family compound set up for family or friend gatherings.

Main camp ..
Large cabin built in the 1800's with 3 bedrooms and 3 baths with many extra rooms..
Very large living area..3 screened porches..
Jacuzzi log tub and long dock..

PLUS
Two renovated out cabins, each having one bedroom and one bath, in a romantic setting with gas lights and heat. Miles of logging roads for hiking or biking with spectacular views of Mt. Kineos' 760 foot cliff directly across the lake from the cabins.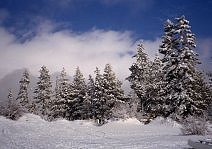 IN GREENVILLE, MAINE TWO NEWLY ADDED HOUSES YOU CAN
CLICK HERE TO SEE

BIRCH 1 OR HERE FOR

BIRCH 2
FRONT DOOR | PRIVACY STATEMENT | CONTACT
FILL OUT OUR EASY FORM FOR AVAILABILITY
For rates
or availability e-mail me today at
melrosevr@aol.com

OR CALL

1-207-695-2638

OR WRITE


Denise Melrose
P.O. Box 155
GREENVILLE JUNCTION, MAINE 04442

© 2002-2007 PLANETWEBDESIGN TECHNOLOGIES, ALL RIGHTS RESERVED